Volunteer!
Become an MB50 Friend!
The MB50 project is currently run by a core group of just three people, who manage the website, the newsletter, the groups and storytelling events and all marketing/social media/administrative tasks incurred by the project. We need to grow our community so that we can do much, much more than this,  so whether you have a lot or a little time  to give, we need you!
Mostly the work is being a Convenor for MB50 activities, but also sometimes being a Conductor and Guide as MB50 grows. Check out MB50: What We Stand For: if you support our guiding principles, and have got time, passion, and experience, believe in what we are doing and want to commit to help support and grow the project, please email us!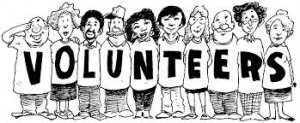 Spare Time?
Please give your time (as much as you can spare)! Volunteers are urgently needed to fill these jobs:
Fundraising
Help us maintain and grow the MB50 project: expertise and knowledge of dealing with charities, funding applications, interacting with the voluntary sector and more..

Administration


Help us organise events  (if you are skilled event-organiser that would be a dream-ticket!), and everyday MB50 office administration, engaging and interacting with various contacts. Normal PC skills essential and  website administration would be fantastic!

Accountant/Book-Keeping


Help us to look after the finances – if you have expertise in business planning that would be even better. All MB50 income and expenditure is channelled  through the Conscious Ageing Trust charity whose accounts are  audited annually

Website Newsroom/Videos


Help us maintain the MB50 website: We need to constantly update content, running on 'magazine'  lines with deadlines, copy-editing, news following, PR and both traditional and social media broadcasting. As well as any experience dealing with written copy, skills with visual media, vidcasts and podcasts would be a major bonus.
All volunteers need to be suitably experienced -we'll  give you a clear 'brief', but we cannot train you. Much as we'd like to, we can't pay you, although agreed out-of-pocket expenses will be met. Finally we support 'equal opportunity': we don't expect all volunteers to be older men – women and younger people are also very welcome to apply. 
Make a donation!  
If you are a charity 'giver' please help MB50! All income and expenditure is dealt with by the registered UK charity Conscious Ageing Trust, but it is a small not for profit charity and cannot provide all of MB50's income. Core annual running costs are less than £12,000 for a part-time Project Manager, and basic web, admin, marketing cost. We receive no goverment funding and therefore  need your donations to raise this amount every year. We have more details on our Donate! page.