MB50 Contributor/Writer Guidelines
MB50 Is Many Voices
The voice of older men is distinctive, and has an important contribution to make. Send us your stories, commentary, essays, opinion pieces, videos, podcasts, photo essays… and GET MEN TALKING. MB50 editorial policy is to include all viewpoints but please check out MB50: What We Stand For.
Send all contributions to men@www.menbeyond50.net
Guidelines for Written Pieces   
We recommend a word length of 600-800 words:
– Send your post as an attachment (Word doc or RFT). Include your full name, email address, and date of submission at the top of the first page. Name the document clearly (include your name, the title and the word 'submission').
– Insert any hyperlinks in the Word doc.
 – We strongly recommend bringing your words to life with pictures! Send images (medium size jpeg), but make sure they are copyright free, and add caption and who to credit if possible. (if you don't have any images we will add from our library).
– Please include a 2-3 sentence bio and an author photo (medium size jpeg), and include any personal links (eg to your website, blog, twitter account etc)
 – If your work has been published elsewhere, please inform us before publication. This will allow us to correctly attribute the original publication.
 – We reserve the right to make minor changes for optimum use of your contributions. If we consider bigger changes needed, we'll  consult with you.
 – Write the way that is most natural to you: your own style is unique just like your fingerprint. For more advice on writing http://allwritefictionadvice.blogspot.co.uk/2010/08/writing-styles.html  or  Google 'Write Better Blog Posts'.
Guidelines  for Video/Vidcast/Podcast/Photo Essays:
We generally prefer vidcasts of up to 2 minutes, and podcasts up to 6 minutes. However, a longer well-edited film 'short' or long podcast essay, interview,  or opinion piece are also welcome.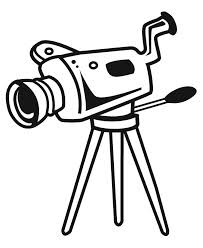 We particularly value recording our events for vidcasts and podcasts, so if you have skills and a passion for filming, please get in touch!
 TERMS AND CONDITIONS: By submitting your work, you are granting  Conscious Ageing Trust charity on behalf of the Men Beyond 50 project the exclusive rights to edit, publish, and promote your work. Promotion of your work may include granting permission to other websites to reprint your work in part or in full. Publishing rights revert to the writer upon publication, provided the writer acknowledges any future reprints with a link to the original post at Men Beyond 50. Contributors understand they will not receive monetary compensation but have the value of our platform, brand and community.